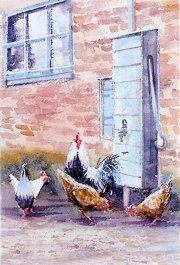 I regularly participate in craft shows and art exhibitions in Norfolk. Please feel free to contact me if you wish to know which events we will be attending.
At home we have our own display space in a small converted barn with up to twenty-five framed watercolours on show, including work of the Norfolk coast and countryside, plus acrylic paintings, unframed originals, a range of cards, wood/metal fish, chickens & hares, plus folk art boats [made from found items] & designer wood turning sometimes incorporating metal.
Prices are from £75 – £350 (framed). Most work is in the £125 – £200 range.
Commissioned work e.g. house portraits start at around £300.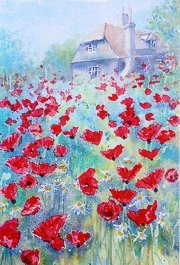 Recently I have become a tutor in watercolour, one day a week, at West Norfolk Arts Centre
Please e-mail me at hollick.art@tinyworld.co.uk for further information on:
Original watercolours available
Exhibition dates & venues
Commissioned work